Electric Car Charging Area Fire Safety: Everything You Need To Know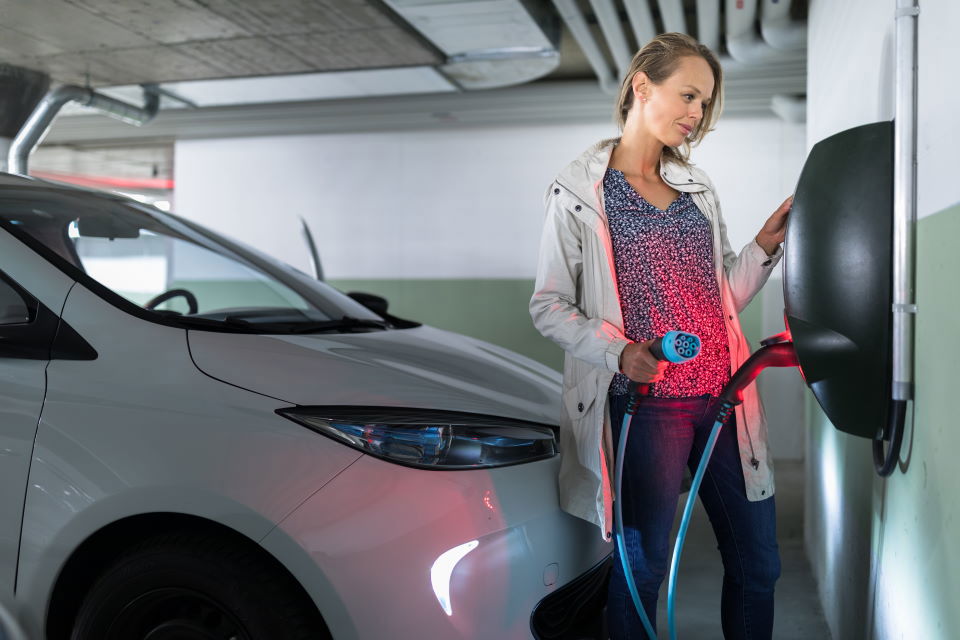 Governments stimulate the growth of the electric car park to help protect the climate. But how do you protect a car park against fire caused by an electric short circuit at the charging zone? The development of the electromobility sector and the construction of new charging points and stations require a solution to guarantee the safe use of electric vehicles, especially in terms of fire safety.
Why is fire safety in electric vehicle charging stations important?
The arrival of electric cars has created a need for more charging areas. As each electric charger creates a risk of short circuits and fire, a new kind of protection is urgently needed to protect the building and its inhabitants, but also to help the firefighters to combat a fire in this underground environment.
Safety is especially critical in the case of quick charging, where the current-voltage is high and the batteries generate a lot of heat. In fact, it's the batteries that can be the source of a potential fire. So, an efficient and reliable battery must not only be charged quickly and store enough energy, but also needs to be charged and used safely.
Things to remember when using an electric vehicle charging station
Unfortunately, electric vehicles are also sometimes involved in accidents. These vehicles use lithium-ion batteries, which offer many unique technological advantages but also have disadvantages, one of which is sensitive to high temperatures. When a cell reaches temperatures over 70 °C (as a reference value), uncontrolled self-ignition can occur. The increase of temperature above the limit can also cause mechanical damage or a car crash.
What is the difference between an electric battery fire and a traditional fire?
Do Electric Vehicle Fires Differ From Other Fires?
Electric vehicle fires last longer and generate more energy than cellulosic or petrochemical fires. Hence a specific approach is needed to ensure a safe charging process and, above all, to protect underground garages from the effects of a devastating fire if something does go wrong (such incidents have already happened several times in recent years). The protection of the load-bearing structure and the compartment elements is even more important when the parking area is located under a public or residential building.
Electric vehicle fires in garages are extremely dangerous and may lead to construction disasters with irreversible effects. Promat answers the modern world's need for new energy sources and sustainable mobility with distinctive solutions to increase the safety of buildings in terms of new-generation fires caused by electric vehicles.
A battery and subsequent vehicle fire are very hard to extinguish
It is virtually impossible to extinguish a battery fire without specific chemical agents used by expert rescue teams. The chemical agents are different from those used for petrol vehicle fires. Moreover, there is a risk of electrocution or poisoning by harmful chemicals and smoke as a result of combustion. In case of ignition, first, the burning battery needs to be cooled, and then the fire must be extinguished. The extinguishing process can take several hours, and in some cases, the fire may restart more than 20 hours later.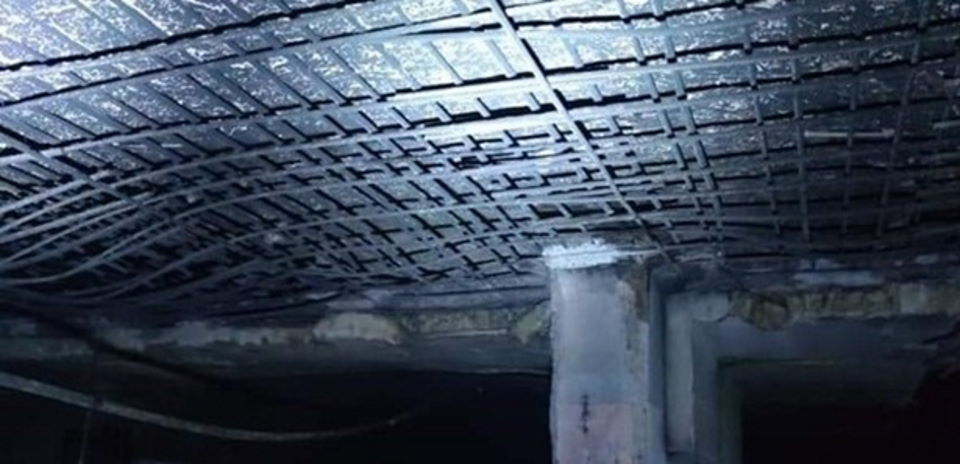 A reinforced concrete ceiling following a fire in an underground garage. Deep detachments and cracks in the concrete make it impossible to use the building.
How To Protect The Area Of Garage Where Electric Cars Are Charging?
One of Promat's solutions already available on the market is the fire protection of a specific area of the garage, creating a 'safe box'. More specifically, the concrete ceiling is protected with PROMATECT®-H boards, and the walls are made with PROMATECT®-L500 boards. Such a solution uses a small space, is easy to apply, and can be used in virtually every type of garage. PROMATECT®-H is a fire-resistant silica-concrete board, resistant to humidity and self-supporting, with the longest durability available on the market. This board was developed to resist fire for many hours and can withstand an extremely high temperature (more than 1.400 °C).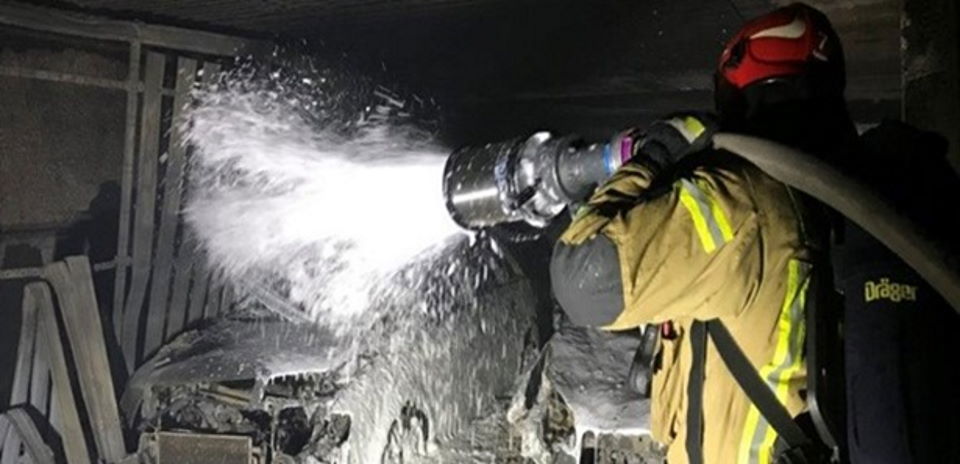 Complex firefighting process in a garage – putting out a recurring fire.
PROMATECT®-L500 is a light self-supporting calcium silicate board, easy to cut and affording good mechanical resistance, that can be used to form the perimetral walls of the portion of the garage where the electric vehicle is to be parked.
Reduce The Risk Of Fire, Use Adequate Wiring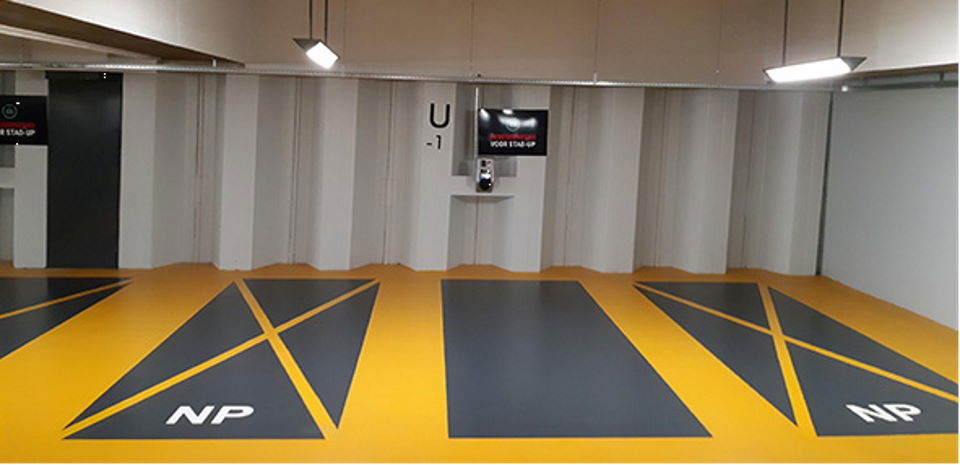 This solution, combining PROMATECT®-L500 and the PROMATECT®-H board, has a minimal impact on the area available for parking and can be installed in nearly every type of garage. It's a very efficient solution for car charging areas.
Another critical issue in the electromobility process is the extensive use of electrical cables, which play an important and strategic role in many areas. Adequate wiring of an appropriate fire-resistance class significantly reduces the risk of fire and its spread and makes the process of extinguishing substantially easier. PROMATECT®-L500 boards are also used to create efficient fire-resistant cable ducts. Such ductwork ensures there is no disruption of service during a fire. The ducts themselves maintain their resistance even in the event of a long-lasting, intensive and recurring fire.
Electric Car Charging Is Just The Beginning
The modern world is facing many challenges connected with the new technological realities. One such big challenge for industrialists, engineers, architects, and installers is ensuring safety against fires involving electric vehicles. Together, we're sure to succeed with a commitment and a little imagination. We look forward to partnering with you for constructive cooperation and the sharing of experience and knowledge.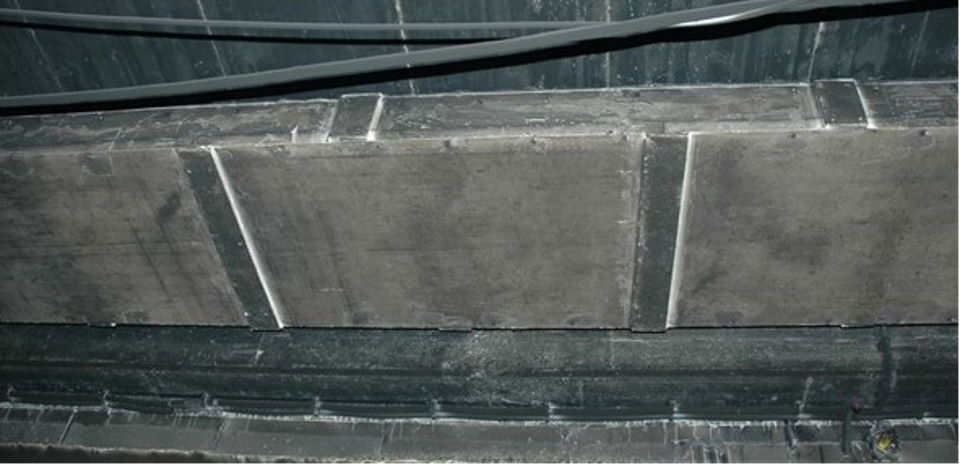 Channels made of PROMATECT®-L500 boards are not destroyed even in a very serious fire.
'Energy can be neither created nor destroyed; it can only be converted or transformed'.
Karol Watoła
Promat TOP Sp. z.o.o
Article published in the magazine electro-info 3/2020
Promat Technical Support
Contact our technical support team with your questions on passive fire protection solutions, our products and systems or installation advice...
Technical Documentation
Find the product datasheets, system brochures, Declarations of Performance, installation manuals and other documents you need to get the job done.