Frequently Asked Questions
Answers to your passive fire protection questions..
What is passive fire protection?
Passive fire protection is a vital component of any fire safety strategy. These include compartmentation, such as fire resistant walls and ceiling, structural protection of both steel and concrete elements and service protection through service penetration seals or fire resistant ducts or enclosures. These systems are designed to stop a fire spreading from its area of origin and require no further inputs such as power or water for them to do their job. On the other side are the active systems such as sprinklers, hydrants and smoke extraction which use water and other substances to suppress the fire itself. The best building design in fire safety uses a combination of both systems to keep the occupants safe.
What is a FRR?
"Fire resistance rating (FRR)" means the period of time that a building element is capable of resisting the action of fire when tested in accordance with ISO 834, BS 476: Parts 20 to 24 or equivalent. Fire resistance ratings are designated by three terms, to represent the make up of the element of construction, i.e. X/Y/Z, where:
• X - Stability fire resistance rating (minutes)
• Y - Integrity fire resistance rating (minutes)
• Z - Insulation fire resistance rating (minutes)
Is there a fire rated board available in the market?
There aren't any fire rated board but instead a fire rated system. All components such as boards, insulation materials, steel framework, fixings etc are installed as a system and to be fire tested to achieve the desired fire rating of a system.
There are so many products being offered by Promat, which ones should I choose and ensure that it is the correct product?
The product to be chosen are subject to the nature of the applications, fire performance requirements, conditions and environments the systems is being exposed and the budgets availability. You may also consult Promat for advise on this matter.
Can I (Architects, Consultant, Contractor) specify or propose a Promat Fire Protection system directly to a project?
We strongly advise that Consultants, Architects and Contractor to contact Promat to determine the best suitable system to be used in the project. We have a fully competence local Sales and Technical team to support in this instance.
Can I modify the design or replace a components of existing fire rated system to suit my site condition?
Any modification or replacements of a construction components to be made to the existing system construction needed to be evaluated and acknowledged by Promat. This is to ensure that the fire performance of the system are not compromised on any modification being made.
Where can I find the Safety Data Sheets?
For safety data sheets for Promat products please go to the Document library.
What is the difference between fire rated ceiling and fire rated enclosure?
Fire rated ceiling refers to the horizontal compartmentation for preventing fire transmitted from one compartment to another and this is tested to BS 476: Part 22. On the other hand, fire rated enclosure refers to the enclosure of electrical and mechanical services which should be tested or assessed to BS 476: Part 20.
What is the difference between fire test report and assessment report?
Fire test report refers to the reports as issued by accredited testing laboratory to record the fire test as conducted for test requestor while assessment report is the review, simulation or calculation carried out calculation by testing laboratory based on test requestor previous tests as to extend the uses of the fire test report. For example, the lab may use current test requestor tested data for generating a higher partition as compared to tested data.
Would Promat provide technical assistant to me?
Within her knowledge and capability, Promat would provide her technical assistance to all parties as concerned.
What is the height of Promat partition system could we offer?
Promat partition system can go up to 12 meters. For details, please consult Promat for further details.
Can I download test report from Promat website?
No, you may contact Promat for details.
Can sprinkler pipe penetrating Promat board?
Yes, the pipe must be made of steel with diameter not exceeding 40mm. The hole drilled through the board for the pipe must be sealed up with PROMASEAL® sealant.
Can you supply me with detailed CAD drawings of the Promat products Installation?
Promat products is only supplied and installed through our Licensed Installers. They will create CAD drawings based on site measurements and the exact requirements as presented on site. Promat can supply generic details to illustrate the main principles of construction and overall thickness.

Please contact us via our technical enquiry page for further advice on your specific application.
How do I decorate, tile or plaster Promat products?
Promat products can be decorated using traditional methods.
Please download the Technical Data Sheet from here for full details.
And please note that, if decorating boards that are fixed around heating appliances, then the chosen finish must also be capable for withstanding exposure to high temperature.
Can PROMATECT® boards get wet?
Generally speaking, PROMATECT® boards are designed for internal applications and should avoid getting wet. However, we do have some boards that can be used in semi-exposed or exposed situation please contact us via our technical enquiry page for further advice on your specific application.
What solutions do Promat offer for Fire Stopping?
Please refer to the fire stopping section of the Promat Hong Kong website or download our brochure here for full details of the Promat range of fire stopping products.
Promat Support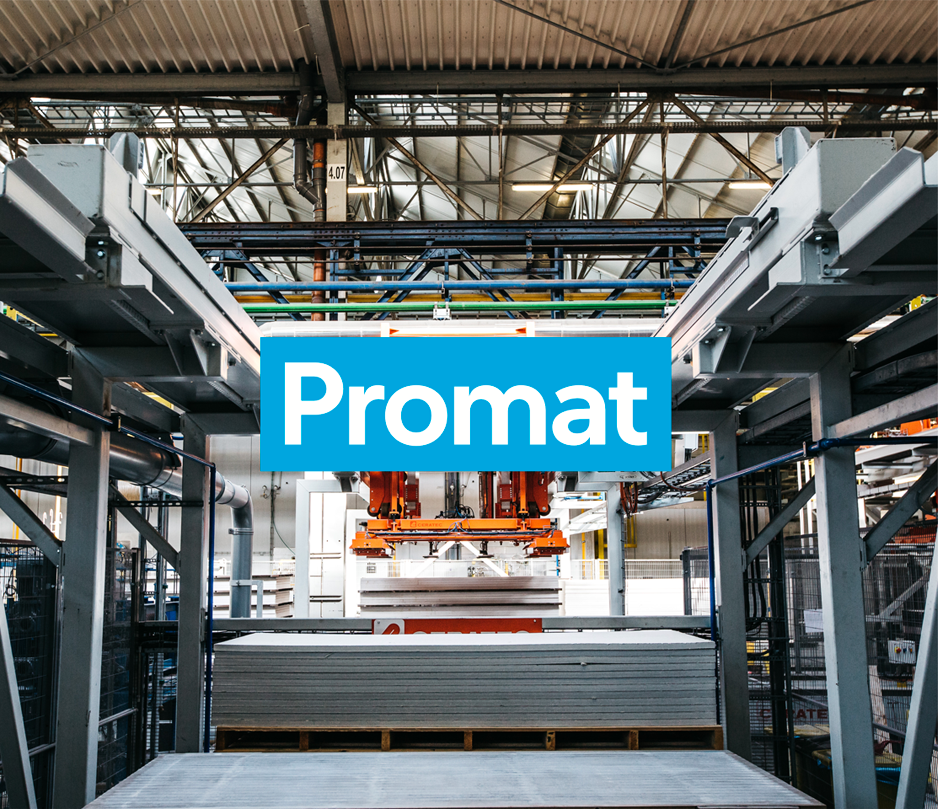 Promat Support
Need help to find what you're looking for?
Contact your local Promat Fire Safety Expert to find the best solution to meet your legal fire protection requirements.