Frequently Asked Questions
Answers to your passive fire protection questions..
What is passive fire protection?
Passive fire protection is a vital component of any fire safety strategy. These include compartmentation, such as fire resistant walls and ceiling, structural protection of both steel and concrete elements and service protection through service penetration seals or fire resistant ducts or enclosures. These systems are designed to stop a fire spreading from its area of origin and require no further inputs such as power or water for them to do their job. On the other side are the active systems such as sprinklers, hydrants and smoke extraction which use water and other substances to suppress the fire itself. The best building design in fire safety uses a combination of both systems to keep the occupants safe.
What is a FRL?
A FRL or commonly known as Fire Rating is an abbreviation or acronym for (F)ire (R)esistance (L)evel and it set out in the format -/60/60. They indicate the duration a system will resist fire for. Refer to "Guide to Fire Protection in Malaysia"and "Uniform Building By-Law of Malaysia (UBBL)" sets out what FRL's are required for different Purpose Groups and they will vary depending on the sizes of the buildings. Each number is a time period that refers to an elements ability to resist fire in terms of different requirements. The requirements are structural adequacy (the ability to remain standing), integrity (stopping flame and hot gasses from passing through) and insulation (stopping heat from passing through). For further information on this subject click here.
Is there a fire rated board available in the market?
There aren't any fire rated board but instead a fire rated system. All components such as boards, insulation materials, steel framework, fixings etc are installed as a system and to be fire tested to achieve the desired fire rating of a system.
There are so many products being offered by Promat, which ones should I choose and ensure that it is the correct product?
The product to be chosen are subject to the nature of the applications, fire performance requirements, conditions and environments the systems is being exposed and the budgets availability. You may also consult Promat for advise on this matter.
Can I (Architects, Consultant, Contractor) specify or propose a Promat Fire Protection system directly to a project?
We strongly advise that Consultants, Architects and Contractor to contact Promat to determine the best suitable system to be used in the project. We have a fully competence local Sales and Technical team to support in this instance.
Do I need a local Bomba Approval for any of the passive fire protection system being used in a building project?
All passive fire protection systems being proposed for building projects shall have a valid the Bomba approval. Upon completion of the project using Promat's system, we will carried out an random inspection on site before the issuance of Certification of Completion and Compliance (CCC).
Can I modify the design or replace a components of existing fire rated system to suit my site condition?
Any modification or replacements of a construction components to be made to the existing system construction needed to be evaluated and acknowledged by Promat. This is to ensure that the fire performance of the system are not compromised on any modification being made.
Can PROMATECT® boards get wet?
PROMATECT® boards are mostly designed for internal applications and should avoid getting wet. However, we do have some boards that can be used in semi-exposed or exposed situation please contact us via our technical enquiry page for further advice on your specific application.
Click here for contact information.
Where can I get Promat test reports?
Our test or assessment reports are controlled documents. To obtain copies of our test or assessment reports, please contact us at
+603-2095 8555
or
promat.my@etexgroup.com
.
Promat Support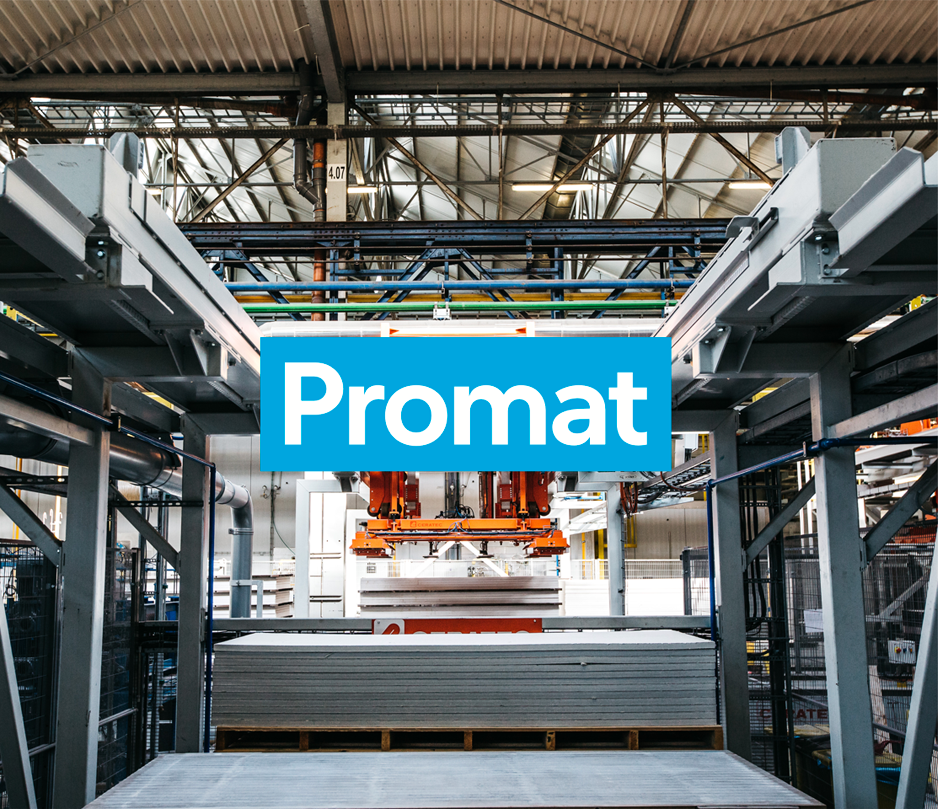 Promat Support
Need help to find what you're looking for?
Contact your local Promat Fire Safety Expert to find the best solution to meet your legal fire protection requirements.