SYSTEMGLAS® maximises fire safety and natural lighting in elegant residential renovation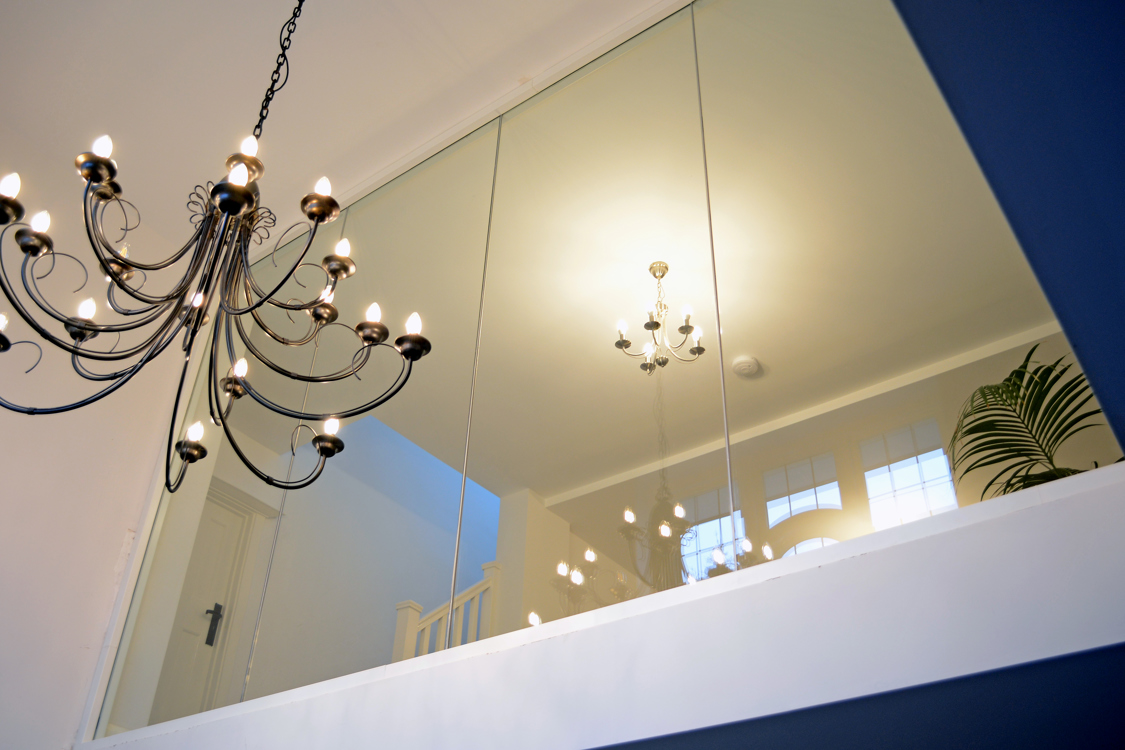 SYSTEMGLAS® Advenerat from Promat UK has proven to be the perfect solution to meet the brief of providing assured fire protection with uncompromising aesthetics for a renovation project at a luxury family home in Surrey.
The project to transform the ground floor kitchen of the exclusive property into a stunning new open-plan space for cooking, dining and relaxation, required the integration of effective passive fire safety measures to ensure occupants can escape safely in the event of a fire. This was particularly important for preventing the spread of fire to the first floor of the house, given the design of home's elegant main staircase, which allows for open-ness and maximum flow of natural light through the property's large external windows.
The installation an EI30 (integrity and insulation) fire resistant glazed screen on the staircase landing represented the perfect solution, which was formed using the SYSTEMGLAS® Advenerat system. This enabled the creation of a fire resistant butt-jointed, four panel glazed screen, mounted in a square-edged frame which is painted white to match the surrounding décor.
Tasked with delivering this internal glazing feature to the highest standard, without compromising the aesthetic ambitions, was leading glazing installer PGS Glass, who are an approved installer of the complete Promat SYSTEMGLAS® range of high-performance fire-resistant glazing systems.
PGS opted for SYSTEMGLAS® Advenerat due to the fire-resistant calcium silicate PROMATECT® H framing, which was over clad with a steel angle and powder coated to provide an aesthetically pleasing solution in combination with the butt jointed glass.
Every SYSTEMGLAS® installation benefits from Promat UK's 360° 'Wheel of Assurance', reflecting the company's control of every aspect of the glazing system's design, manufacture, processing and installation. It enables Promat UK to provide clients with a certificate of compliance on completion for total peace of mind, eliminating the margin for error and guaranteeing supply traceability.
Paul Groves at PGS Glass said: "The glazed screen created using SYSTEMGLAS® Advenerat looks fantastic, maximising light transmission on the landing and staircase and the client is delighted with the end result. It is a fine example of how assured passive fire protection can be delivered whilst maximising visual appeal, which is so important in high end projects of this kind."
Advenerat is one of four options in the Promat SYSTEMGLAS® range, which has been providing assured fire protection in UK buildings for more than 30 years. Another PROMATECT® H option, Celare, enables the frame to be concealed within surrounding walls, floors and ceilings to achieve a virtually frameless look to the glazing, and high quality timber and steel framing options also available up to EI120 with the SYSTEMGLAS® Ligna and Ferro solutions.
Full details about the complete Promat SYSTEMGLAS® range are available in the recently updated SYSTEMGLAS® Specifiers Guide which can be downloaded at Promat.com. This is supported by a wealth of technical expertise from Promat UK designed to help customers avoid passive fire protection risks. Its specification and design resources also include a technical CPD seminar and a useful reference guide in the Glazing for Life® technical brochure.