Intumescent materials
Reliable and aesthetic fire stopping seals
Intumescent materials from Promat are reliable, flexible and aesthetic seals that offer superior protection against fire and gas. They enable you to create a product, system or solution that complies with the most stringent fire protection standards. Our intumescent seals are available in many different sizes, colours and finishing. We can combine them with other materials from our range into an engineered solution that perfectly integrates into your product's design. Our experts are ready to design and develop the most effective passive fire protection solution for your requirements.
Why intumescent materials from Promat?
When we enter into a partnership, we leave nothing to chance. Here is what you can expect from us:

30+ years of experience with intumescent materials

Full range of proven products

Expert technical and commercial advice

Dedicated services at each project stage

Improved design flexibility
Reliable and flexible seals for any fireproof design
Our easy-to-install intumescent seals can expand more than 20 times their original volume in the event of fire. Upon exposure to high temperatures, the graphite technology of our intumescent seals will swell and close any gaps, joints and openings. This results in enhanced protection of people and assets against fire, smoke and gas. The properties of Promat's intumescent materials remain stable even after many years.
We help you reach the highest fire resistance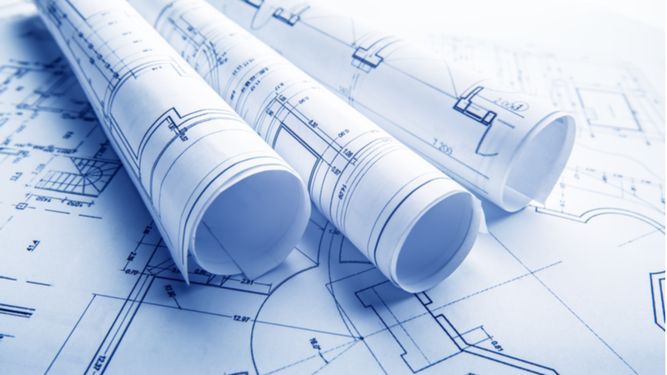 We help you reach the highest fire resistance
Promat can help you reach all building and other relevant regulations and fire resistance qualifications by selecting and developing the right intumescent seal for your product. Our fire stopping materials are available in various forms, thicknesses and sizes, and in different colours for an aesthetic integration without design limitations. Our intumescent seals are the perfect choice for fire-resistant timber or metal doors, fire dampers, glazing and other building components. Our R&D team is ready to cooperate with you.
Workshop services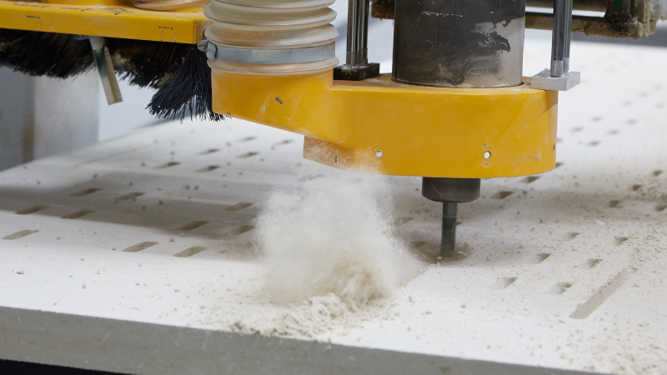 Workshop services
If you are dealing with a challenging fire protection project, our workshops are able to machine or manipulate our full range of products to meet any specification. Our in-house workshops offer CNC routing and cutting, water jet and laser cutting, coating, shrink-wrapping, heat-sealing under vacuum, cutting and stamping of laminates, and manipulation.