Passive fire protection with calcium silicate materials
Solid, reliable and versatile protection against fire
Promat's calcium silicate boards for passive fire protection are a high-quality and reliable solution to protect people, assets and equipment. They are fully certified to international and industry standards and provide stable and long-term protection, even when used in extreme temperature conditions or wet or damp areas. These rigid boards are available in various densities and sizes and can be combined with other materials from our range for an engineered solution. Our experts are ready to design and develop the most effective passive fire protection solution for your requirements.
Applications of our calcium silicate products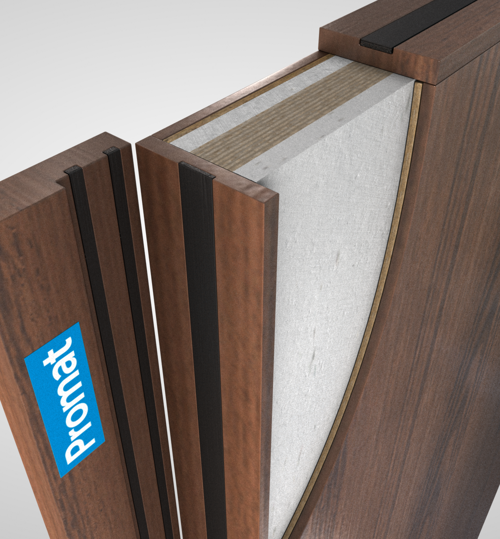 Applications of our calcium silicate products
Because of their excellent thermal stability and mechanical integrity, our calcium silicate materials for fire protection are mostly used in;
Frame profiles
Smoke and fire dampers
Partition walls
Floors
Ceilings
Non-combustible furniture for marine

Our experts are there to advise and support you with a broad range of services from consultancy, design and performance testing to workshop services.
Find out more
Find out more
Our calcium silicate boards for passive fire protection include: PROMATECH®-100, PROMARINE®, DURASTEEL®, PROMATECT®-MT, PROMATECT®-H, PROMATECT®-L