Supply chain scrutiny key to minimising fire door risks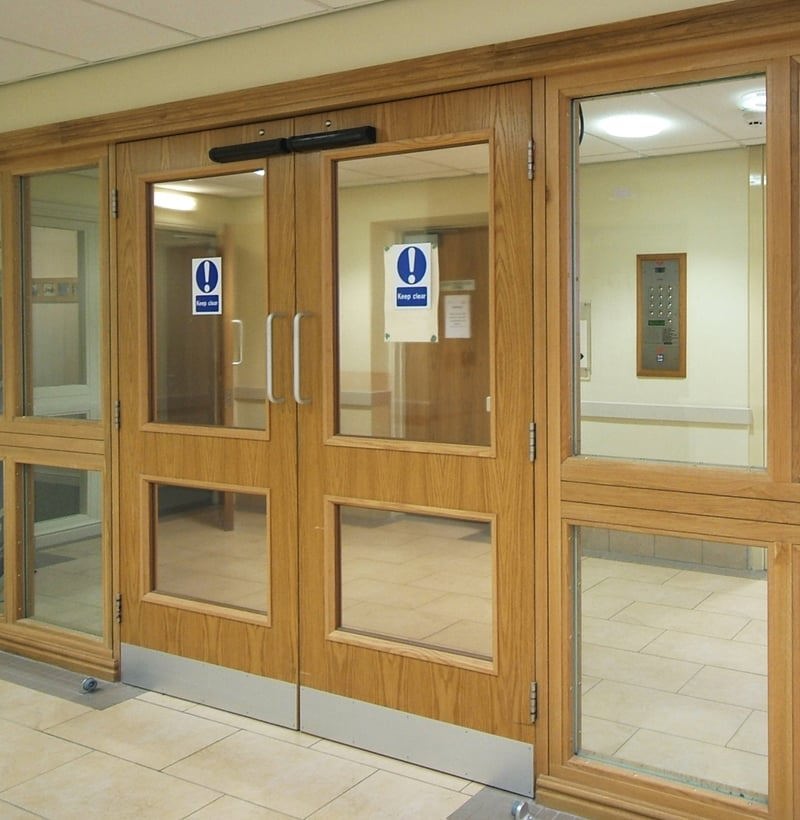 Ian Cowley, Regional Director at fire, thermal and acoustic specialist Promat UK, explains why scrutinising the origin of components and raw materials and how they are produced, combined with a thorough understanding of where any supply chain risks lie, is crucial to delivering assurance and peace of mind to fire door customers.
The Hackitt Review has brought to the broader public attention the myriad of standards and testing or assessment methods that specifiers and the fire protection sector has had to carefully navigate for many years. And whilst the debate continues about the best way forward in respect of specific applications, such as high rise buildings, one positive step that fire door manufacturers can take right now is to go back to basics and check whether their supply chain for fire resisting components and raw materials is opening the door to risk.
Given the high profile headlines over the past two years around the failure of fire rated doorsets, including the composite doors which have had to be temporarily removed from the social housing market to undergo further testing at great expense, confidence in the fire resisting capabilities of finished doorsets amongst specifiers and clients is arguably at a low. Anything, therefore, that manufacturers can offer to strengthen the case for one doorset over another is vital to inspire peace of mind.
One way to do this is to identify and eliminate any weaknesses in the manufacturing supply chain. With fire door standards and Approved Document B affording too much scope for interpretation, the focus of specifiers is often solely on ensuring that a doorset is designed to meet the correct legislative requirements, with all the usual budgetary and build schedule pressures to boot. Are they thinking about how well the materials that go into their doorset have been manufactured?
Fire protection measures in buildings leave no margin for error, but unfortunately the supply chain can leave manufacturers exposed to risks. The obvious place is product substitution. Remember that a valid test certificate or assessment will be valid for a complete doorset – make even a tiny change, such as changing your supplier of intumescent seals, and the performance of the doorset could be compromised. If a change is needed to a fire rated doorset, consult your test house about the best way forward to ensure customers can have peace of mind.
Fire resistant products like glass, intumescents and core materials are composed, formulated and manufactured to precise specifications. The manufacturing and processing stages must be carefully controlled and well managed in order to deliver consistently high quality products that will perform as promised within a complete doorset. But what are the ways that customers can ensure suppliers are working to high production standards?
Globally recognised quality standards, chiefly ISO 9001 and ISO 14001, are the crucial indicators, which is why Promat has always invested in this certification. Any reputable manufacturer, regardless of what industry sector they serve, will understand how important these standards are to provide confidence and assurance in the supply chain.
To be an ISO 9001 or ISO 14001 registered manufacturer requires a detailed review of the whole manufacturing and processing operation by an independent assessor. This makes a difference for fire rated doorset manufacturers and end-users as it puts in place processes which prevent the risk of inconsistency creeping in and the scope for unsuitable raw materials being used. Whilst there is no guarantee that quality standards can totally eliminate risks in the manufacture and supply process, it does reduce risks to an absolute minimum.
Having control of the processing of products as well as manufacture is important too. This ensures that you can trace your product's history with ease and provide confidence that everyone in the chain is competent and is working to the necessary standards. Outsourcing of some processing stages is perfectly adequate, providing that you have full traceability.