Doors and Hatches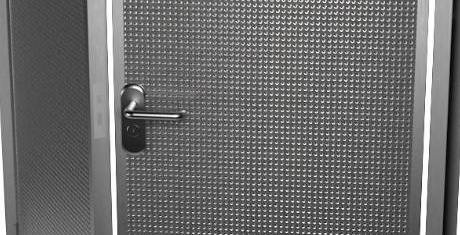 Doors and Hatches
Doors form an important component of many fire compartmentation systems.
Promat offers a full range of DURASTEEL® and DURASMOOTH® doors and hatches for fire and blast resistant applications. DURASTEEL® Panels can also be used for door upgrading.
DURASTEEL® Doors and Hatches can be installed as part of a wider DURASTEEL® fire protection system or as individual items within other constructions. DURASTEEL Doors provide additional protection being impact or blast resistant. DURASMOOTH® doors include a range of superior quality, smooth faced steel doors offering flexible configurations and performance. 60-240 minutes fire resistance.
Design Considerations
Building Regulations (Document B) gives strict guidance on the use of fire doors. In addition, documents such as the FPA Design Guide provides further guidance on applications and uses.
Factors for consideration when determining the correct specification to ensure a doorwill provide the required fire performance include:
Tested in conjunction with partitions
Impact
Security
Ironmongery
Advantages:
60-240 minutes fire resistance
High impact resistant
Blast resistant options
Moisture resistant
Fit and forget system
Fast installation
Full site inspection and Certificate of Conformity issued by Promat on installation completion when installed as part of DURASTEEL® barrier system by a DURASTEEL® Licensee.